Ever had a "Got away with that!" Moment?
Or been shocked "Where did they come from"?!
Then the ARC course could be for you!
For the latest News & Reviews:

Pass Bike presents
Low cost insurance from: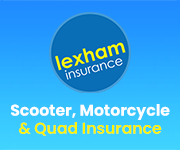 Work for the Fire, Police or Ambulance Services? Enjoy discounted rates on all our courses!
For more details email your inquiry to info@passbike.co.uk
Or Call 01702 619423
Check out our face book page for our latest offers!