Compulsory Basic Training Prices
All inclusive Pass Bike CBT £95!
Choose a Pass Bike CBT and enjoy a great day riding one of our fleet of Sinnis Motorcycles or scooters with one of our fully qualified CBT instructors.
A guaranteed 2:1 Student to instructor Ratio - giving you more instructor time!
A full days training including a minimum of 2 hours of road riding tuition!
Booking is easy!
Call the number, 01702 619423 and speak to a member of the team who can confirm the date of your course (and answer any questions you have)
Go online to www.Passbike.co.uk (if you are not already here!) or pay over the phone by credit or debit card.
Choose from one of the payment options:
1. Pay a non refundable deposit to secure your booking date and instructor, paying the balance on the day of training by cash or debit/credit card.
2. Pay in full and have nothing further to pay on the day.
Remember to bring your Paypal or card receipt with you to your course.
All prices are inclusive of Bike Hire, Insurance, Fuel, CBT Certificate and Motorcycle Apparel for the session.
For the latest News & Reviews:

Pass Bike presents
Low cost insurance from: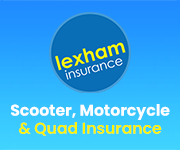 Work for the Fire, Police or Ambulance Services? Enjoy discounted rates on all our courses!
For more details email your inquiry to info@passbike.co.uk
Or Call 01702 619423
Check out our face book page for our latest offers!